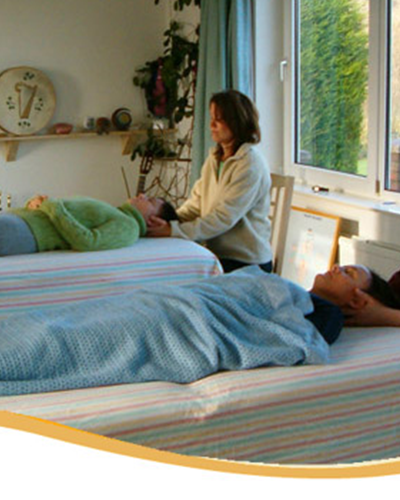 Polarity Therapy is the art and science of stimulating and balancing the flow of life energy within the human being. The term Polarity relates to one of the fundamental laws of nature, namely the attraction and union of opposites through a balanced middle point.
To maintain good health energy must flow freely. Polarity uses different sources to balance and increase your flow of energy. Energy is the link between mind and body. Align balance and increase your energy and the physical body will flow into wellness.
The human body is an energy system like a battery or magnet. It has positive, negative and neuter poles and currents of energy that flow through them. Polarity Therapy concerns itself with the flow of a very subtle high-frequency energy
Many of us have experienced something that we know is greater and more powerful than we are.
Testimonials
What Our Clients Say About Us
Absolutely amazing experience!
Regina is amazing! Every time I see her I leave feeling re-energized. Thank you so much!
Regina is amazing! Watching her work with my 7 yr old son is a true gift……opening up doors I could never think of!
This is the creepiest, most accurate reading I have ever had done….Regina is always right on…but this is insane!